Leducate's Patrons and Partners
At Leducate we believe that working together is essential in education; only by working together can we achieve our vision.
That's why we have partnered with some fantastic individuals and organisations who share our goals to work with us.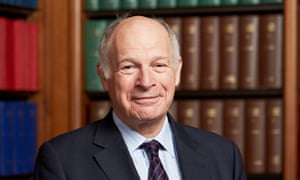 Lord Neuberger served as president of the Supreme Court of the United Kingdom from 2012-2017.
Lord Neuberger has been a patron of Leducate since January 2019.
The National Justice Museum
The National Justice Museum is a Victorian courtroom, gaol and police station. The museum shares our passion for legal education, and will be one of our court room visits.
NJM has been a partner of Leducate since March 2019.